Tonkotsu Kazan Thailand
11/10/2020 Update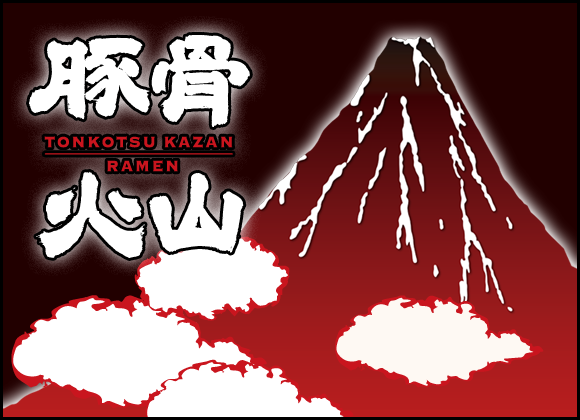 "Fun to see" "Tasty to eat" the volcanic ramen is a must!
Tonkotsu Kazan's "volcano ramen" is fun to see on the signboard menu and tasty. We put noodles in a stone pot, add ingredients on it, and finally pour the soup in front of the customer and cover it with a conical lid. it's like a volcano that raises smoke. Not only the way you eat ramen can be entertainment, but the taste of ramen is also highly evaluated.
Osaka born Tonkotsu Kazan is said to be meticulous. Soup and noodles are handmade at our shop. The pork bone-based soup made by only the selected high-quality pork bones simmered a long time. The tast is superb even if you eat it every day. Not only in Bangkok, which is a fierce battleground for ramen, but also in Singapore and Hawaii, we continue to offer the unique taste of ramen specialty stores that are not drowned in the era. Not only high-impact volcanic ramen, but also ordinary pork bone ramen has a high quality that cannot be imagined from the price, and it is understandable that many people go to specialty stores to eat ramen.
Photo
Tonkotsu Kazan Thailand
Address

Jasmine City,Asoke,Bangkok Thailand 2 jasmine Tower,Soi Prasarnmitr(Sukhumvit 23),Sukhumvit Rd,Klongtoey-Nua, (Map)

Number

02-661-6788(JP)

Opening

11:00~ 23:00

Holidays

No holidays

Etc