Azuma Soba 1st Branch Soi 33
11/6/2020 Update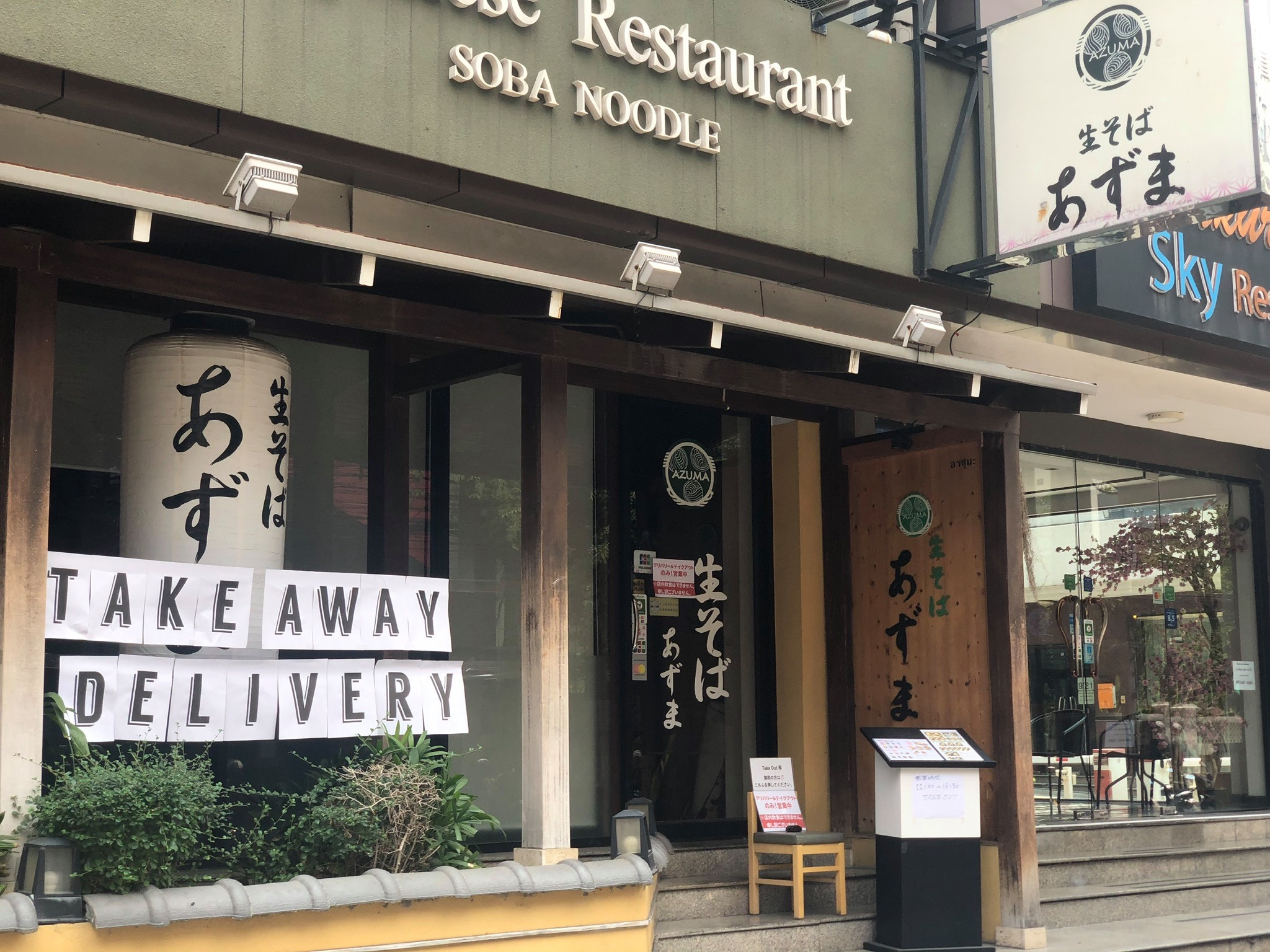 Enjoy hot or cold soba up to 3 portions at one price!
If you want to try tasty soba in Bangkok, raw soba "Azuma" here is the choice. We offer best deal soba set that you can eat 3 portions but pay only 1 portion which is popular among Bangkok residents. As you can see from the name of the restaurant, soba is naturally exquisite, but you can also enjoy as an izakaya because it has a wide variety of side menus such as sushi. We can handle a wide range of activities from lunch to evening banquets.
Azuma is popular among expats especially when they are on the way home from work and also travelers who miss Japanese food. Definitely a must-visit place for soba lovers. Hakata udon is also available at the Soi 33 branch, and weekday-only daily lunches are also available at the Soi 33/1 branch, which makes it easy to stop by after shopping at Fuji Supermarket 1st store. At Soi 49, where you can enjoy sake with skewers as a side dish, we are also offering a daily recommended menu. You can enjoy izakaya-style menus and great lunches. We also have a popular menu for "Azuma" kids who is happy with the reasonable price of up to 3 soba portions, so the whole family can have a completely good time here.
Photo
Azuma Soba 1st Branch Soi 33
Address

16 Sukhumvit 33 Alley (Map)

Number

097-141-0496

Opening

11:30-21:00

Holidays

No holidays

Remarks

Private room :Yes
Credit card :VISA/MASTER
Parking space :Yes
LINE :azuma33